HT-60RBK Rebuild Kit for B&G 185260 bearing assembly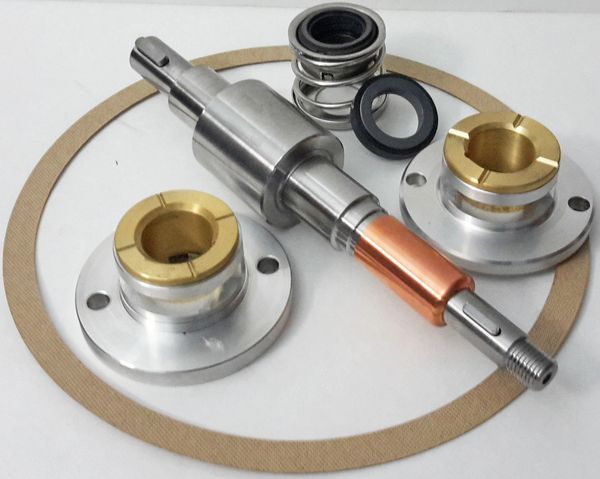 HT-60RBK Rebuild Kit for B&G 185260 bearing assembly
HT-60RBK

Rebuild Kit for B&G Bearing Assembly #185260

includes:
Shaft and sleeve, inboard and outboard sleeve bearings, Sil-Carb-seal kit and gasket.
Replaces: 118469 Shaft and sleeve, 185240 and 241 sleeve bearings, 186499 seal kit and P57700 gasket
Note:  Bronze sleeve bearings cannot tolerate excessive axial or radial movement resulting from an oversized pump.
Thus, the reason existing unit requires rebuilding. System to be balanced after repair or similar failure will re-occur.
 Complete New Bearing Assembly, see HT-6BG (maintenance free, ball bearing design)